FCE Aerospace
Product Detail
Product Tags
New Product Development for Aerospace Products
Prototyping
Rapid turn-around times for early stage designs with a wide range of 3D printing and Machining.
Accurate Models to Finalize Product Design
Rapid Prototypes To Keep up with Frequent Design optimization
Basic Function check Before investing in Tooling
Engineering Validation Stage
Iterate quickly on high-resolution, functional prototypes with rapid Injection Molding
High Resolution Functional Prototypes To Compare Configurations
High Quality Design Options For Design Of Experiments
Optimize Material Properties For Your Design
Design Validation Stage
Validate part strength, function, and aesthetic finish with production injection molding, also the parts are high quality parts for reliability and Life test.
High Quality Parts for Reliability and Life-Cycle Testing
Validate Appearance and Durability of Surface Finish
Process Capability Design for Mass Production
Production Validation Stage
Prepare your designs for scale with transparent documentation to improve production processes and advanced quality control services.
Run fixtures to verify production part functionality and yield.
Tight tolerances for precision parts during production.
Fully functional PPAP parts for customer approval.
Production Stage
Transition seamlessly to production and incorporate your precise quality requirements into the FCE Manufacturing System.
All process parameters are determined and documented.
All yields on production parts are within requirements.
All Capacity meet the requirement.

Faster Develop Time
FCE ensure your aerospace products from concept to achievable products. FCE engineers can reduce develop time by as much as 50%

10x Tighter Tolerances
FCE can machine parts with tolerances as tight as +/- 0.001 in — 10x greater precision compared to other leading services.

Seamless Transition to Production
FCE is an approved production parts supplier for leading aerospace enterprises, verified to be compliant with ISO 9001.
Resources for Aerospace Product Engineers
The seven components of injection mold, do you know?
Mechanisms, ejector and core-pulling mechanisms, cooling and heating systems, and exhaust systems are categorized by function. The analysis of the seven sections is as follows:
FCE is a company specializing in the manufacture of high-precision injection molds, engaged in the manufacture of medical, two-color molds, and ultra-thin box in-mold labeling. As well as the development and manufacture of household appliances, auto parts, and daily necessities molds.
In the manufacturing process of various modern products, the existence of processing tools such as molds can bring more convenience to the entire production process and improve the quality of the produced products.
Full simulation for Aerospace Products
In FCE, We deliver a one station end-to-end service, with the resources to handle large-scale projects, combined with flexibility and attention to details.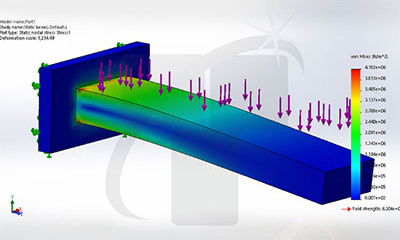 Design Optimization
Engineering team will optimize your parts design, tolerance check, material selection. We ensure the product production feasibility and quality.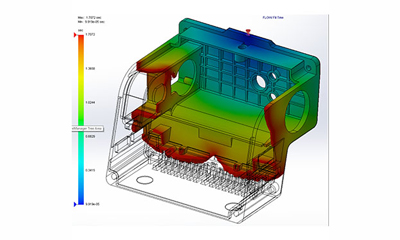 Simulation to Prevent Issues
We use mold-flow and FAE to simulate the mold structure and injection molding process to predict the potential issues.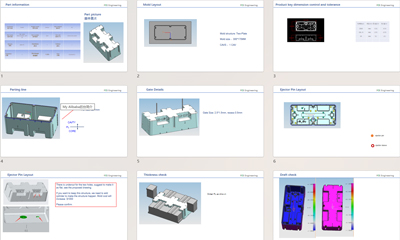 Detailed DFM for Customer
Before Cutting still, we provide full DFM report including surface, gate, parting line, ejector pin, draft angel... to customer approval.

---
Previous:
Custom Sheet Metal Stamping
---
Write your message here and send it to us