3D Printing Service
Product Detail
Product Tags

Prompt Quotes & Manufacture Feasibility Feedback
Send me your design model to get the prompt price and manufacture feasibility feedback, abundant experience to come back you the competitive price

Fast printed sample from Prototype to Production
Fast and full capacity resource to meet your requirement whatever the time or order demand from prototype to production

Order Tracking &Quality Control
Never worry where your parts are, the daily status update with video and images can ensure you are always focus on. Real-time to show you the part quality what it is

In house 2nd process
Painting for different color and brightness, Pad printing or insert molding and sub assembly such as silicon can be applied

Many sub 3D printing different processes are used in our plant regarding to plastic & metal materials. Each applicable proposed option of cost saving & functional guaranteed is upon on your requirement.
Images
FDM (Fused Deposition Modeling)
Lower cost printing process for the earlier prototype review Wire rod as the base material
SLA (Stereolithography)
A wide range process for the better surface and production level
SLS (Selective Laser Sintering)
Desired functional validation option with low or middle volume demand
PolyJet
Desired choice for visual and functional verification models
3D Printing Process Comparison
| | | | |
| --- | --- | --- | --- |
| Property Name | Fused Deposition Modeling | Stereolithography | Selective Laser Sintering |
| Abbreviation | FDM | SLA | SLS |
| Material type | Solid (Filaments) | Liquid (Photopolymer) | Powder (Polymer) |
| Materials | Thermoplastics such as ABS, Polycarbonate, and Polyphenylsulfone; Elastomers | Thermoplastics (Elastomers) | Thermoplastics such as Nylon, Polyamide, and Polystyrene; Elastomers; Composites |
| Max part size (in.) | 36.00 x 24.00 x 36.00 | 59.00 x 29.50 x 19.70 | 22.00 x 22.00 x 30.00 |
| Min feature size (in.) | 0.005 | 0.004 | 0.005 |
| Min layer thickness (in.) | 0.0050 | 0.0010 | 0.0040 |
| Tolerance (in.) | ±0.0050 | ±0.0050 | ±0.0100 |
| Surface finish | Rough | Smooth | Average |
| Build speed | Slow | Average | Fast |
| Applications | Low-cost rapid prototyping Basic proof-of-concept models Select end-use parts with high-end industrial machines and materials | Form/fit testing, Functional testing, Rapid tooling patterns, Snap fits, Very detailed parts, Presentation models, High heat applications | Form/fit testing, Functional testing, Rapid tooling patterns, Less detailed parts, Parts with snap-fits & living hinges, High heat applications |
3D Printing Materials
ABS
ABS material is a great plastic that have the strong strength for the rough prototype validation at the earlier stage. It can be fairly easily polished for glossy surface finish
Colors: Black, white, Transparent
Best For:
Looking to create tough, rugged or polishable prints with a glossy finish
Professionals looking to low cost but with high strength prototypes
PLA
PLA prints at a lower temperature, and adheres well to the print bed.  Because this material is relatively cheap, you can cost effectively 3D print multiple iterations of an early stage part design.
Colors: Neutral, white, black, blue, red, orange, green, pink, aqua
Best For
Who is looking to 3D print without stress
Who not concerned about high temperature or impact resistance parts
Professionals looking to prototype cheaply and efficiently
PETG
PETG is an accessible middle ground between ABS and PLA. It's stronger than PLA, and warps less than ABS, as well as offering some of the best layer adhesion of any 3D printing filament
Colors: Black, white, Transparent
Best For:
Who appreciate PETG's glossy surface finish
Someone looking to take advantage of PETG's food-safe and waterproof nature
TPU/Silicone
TPU is unlike other commonly used filaments as it is very flexible — and used as a substitute for rubber (which can't be 3D printed) when flexibility is needed. It is commonly used in phone and protective covers. The hardness can be within30~80shore A
Colors: Black,White, Transparent
Best For:
Looking to create cool flexible 3D printed parts like phone cases, covers, etc
Looking for the soft to hard flexiable 3D printed parts
Nylon
Nylon is a synthetic 3D printed polymer material that's strong, durable, and flexible and often used for end-used parts and testing at high loads. Nylon 3D printing materials are often used to create strong prototypes that can be tested in industry, as well as for creating parts like gears, hinges, screws, and similar parts
Colors: SLS: White, Black, Green MJF: Grey, Black
Best For:
High-performance prototypes for industry
Great performance parts like screws, gears and hinges
Impact-resistant parts where some flexibility is preferred
Aluminum/Stainless steel
Aluminum is a lightweight, durable, strong, and has good thermal properties.
Stainless steel has high strength, high ductility, and is resistant to corrosion.
Colors: Nature
Best For: High strength prototypes test validation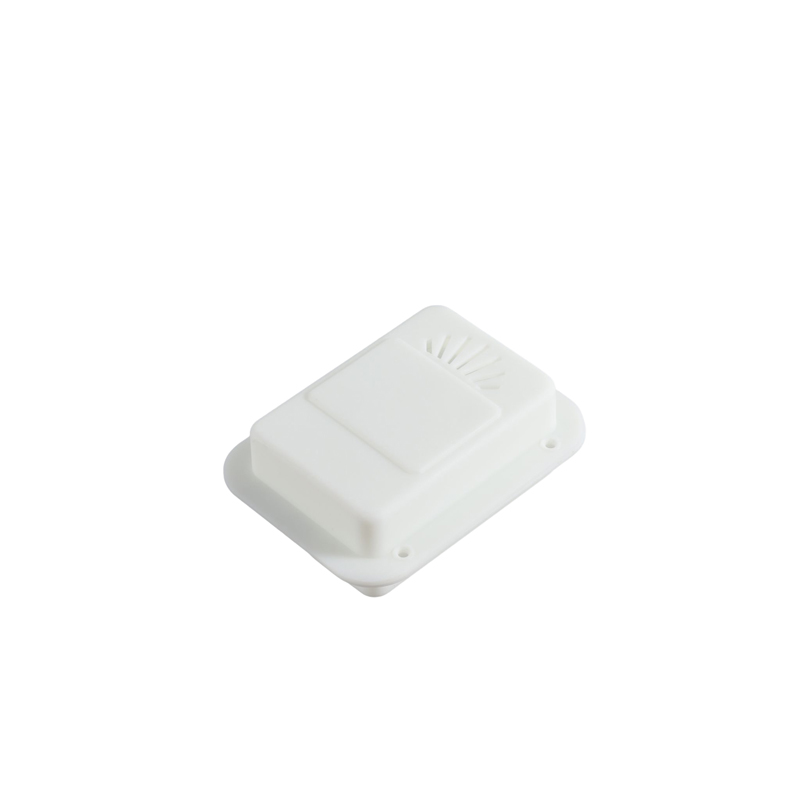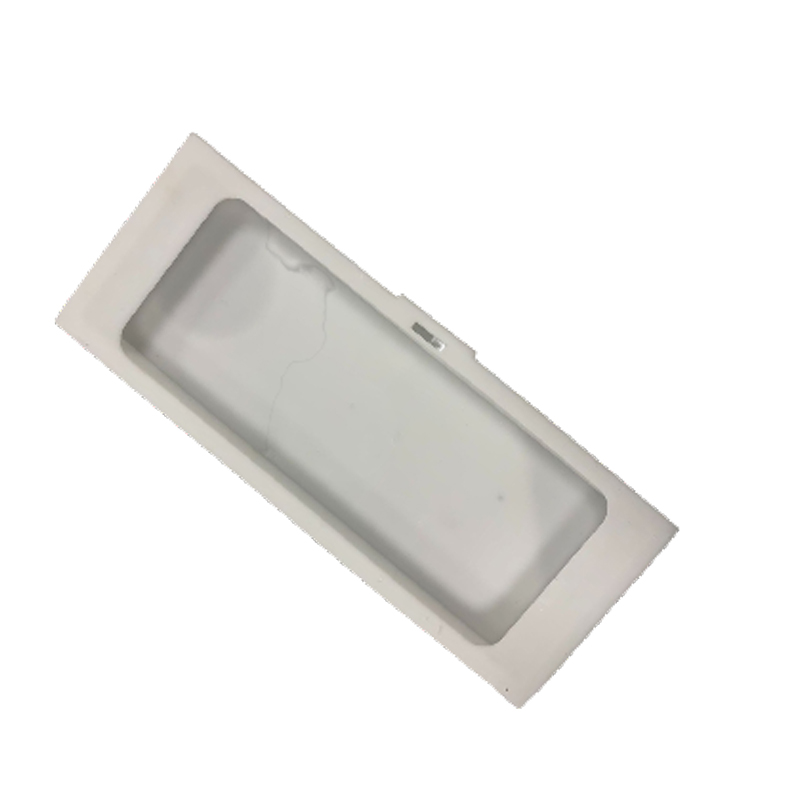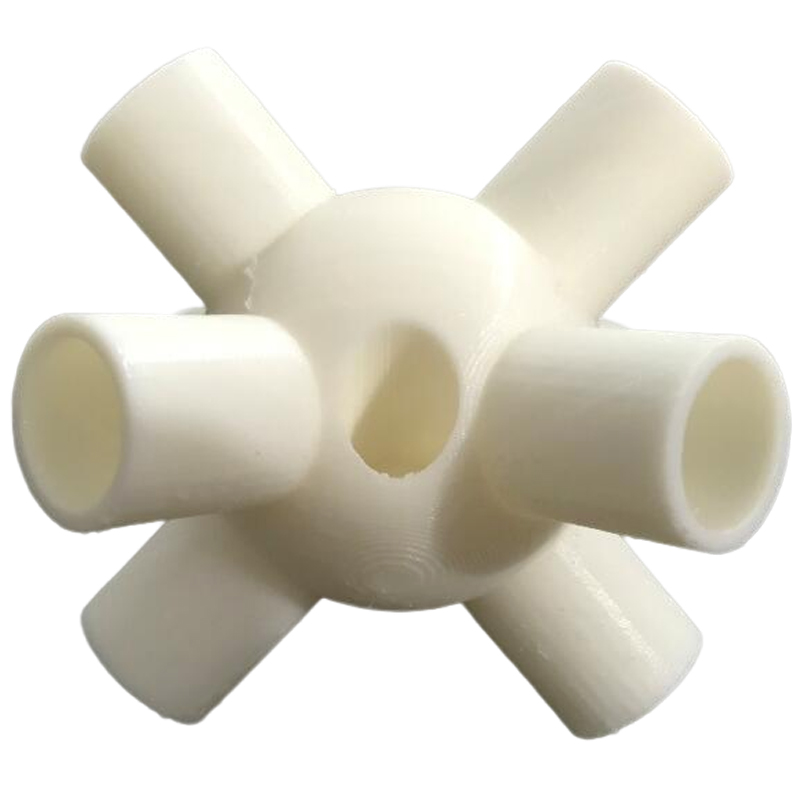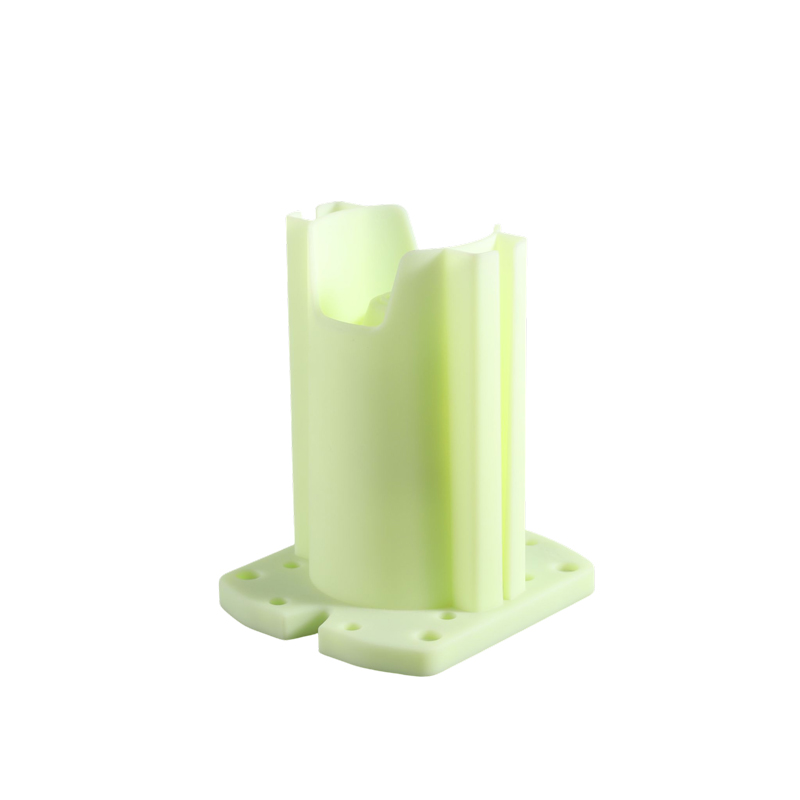 Rapid and Flexible Prototypes
Quick 3D printed parts delivered as fast as 12 hours.
Overcome limitations of the complex geometry
Printing Option: FDM
Materials: PLA, ABS
Production time: As fast as 1 day
High Quality Functional Validation
Get high quality prototypes for the fitment checking. Strong strength with smooth surface
Printing Option: SLA,SLS
Materials: ABS-like, Nylon 12, Rubber-like
Production time: 1-3days
Lower Order Fast Delivery
Best option via 3D printing per lower demand which is a cheaper way compare to tooling cost
Printing Option: HP® Multi Jet Fusion (MJF)
Materials: PA 12, PA 11
Production time: As fast as 3-4 days
Painting is a common used option for the 3D printed parts to display the color cosmetic. In addition, painting can have a protective effect on parts.
Material:
ABS, Nylon, Aluminum, Stainless Steel, Steel
Color:
Black, any RAL code or Pantone number.
Textures:
Gloss, semi-gloss, flat, metallic, textured
Applications:
Household appliances, vehicle parts, aluminum extrusions
Powder coating is a type of coating that is applied on the 3D printed with dry powder. Unlike conventional liquid paint which is delivered via an evaporating solvent, powder coating is typically applied electrostatically and then cured under heat.
Materials:
ABS, Aluminum, Stainless Steel, Steel
Colors:
Black, any RAL code or Pantone number.
Texture:
Gloss or semi-gloss
Applications:
Vehicle parts, household appliances, aluminum extrusions
Polishing is the process of creating a smooth and shiny surface, the process produces a surface with significant specular reflection, but in some materials is able to reduce diffuse reflection.
Materials:
ABS, Nylon, Aluminum, Brass, Stainless Steel, Steel
Colors:
N/A
Texture:
Glossy, Shiny
Types:
Mechanical polishing, chemical polishing
Applications:
Lenses, jewelry, sealing parts
Bead blasting results in a smooth matte surface. It's also an efficient way to smooth out a material before applying a coating. Good surface treatment choice.
Materials:
ABS, Aluminum, Brass, Stainless Steel, Steel
Colors:
N/A
Texture:
Matte
Criteria:
Sa1, Sa2, Sa2.5, Sa3
Applications:
Cosmetic parts required
What is 3D printing
About 3D printing
3D printing or additive manufacturing is a process of making three dimensional solid objects from a digital file. Objects are produced layer by layer using a variety of different materials and layer adhesion technologies
Advantages of 3D printing
1. Cost reduction: the important advantage of 3D printing
2. Less waste: the unique to build the product with very little waste, this is called additive manufacturing, While the more traditional methods will have waste
3. Reduce time: it is an obvious and strong advantage for 3D printing, as it is a fast process for you to do prototype validation.
4. Erro reduction: as your design is preferred, it can be directly rolled into the software to follow the design data to print one layer by one layer, so no manual involved during the printing process.
5. Production demand: Traditional methods are using molding or cutting, 3D printing no need any additional tools can support you for the lower production demand
How do I get a smooth finish on a 3D printed?
Generally, we expect to have a better smooth surface show with 3D printed samples to display what we can apply and make the artistic parts, but it comes the most challenge when making parts with 3D printing, then you might wondering how we can get this done, take a close look of the steps to achieve a smooth finish on your 3D printed part then you will find out it is much easier than you might think of:
01: Right Printing Method: Choose right raw material and set up right parameters of your 3D printer to your desire parts, it required professional engineers to do this.
02: Sanding Polishing: sanding polishing the 3D printed parts is simple but needs focus on details step by step from 100-1500 grit to achieve a smooth finish without stepping lines and any rough texture, once you finished that, the surface should be very smooth.
03: Surface Electric corrosion:it can be done on 3D printed metal parts that apply surface electric corrosion like EDM to achieve high end quality smooth finishing, as shiny as a mirror.
---
---
Write your message here and send it to us